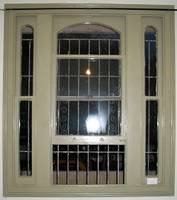 great. i've lived in my room for 5 fucken days and i get burgled.
i came back from work at around 10:30pm, went and sat at the backyard with my housemates for an hour or so and when i walked back into my room i found my window open, my curtain on the floor and a weird stick poking in from my window.
some fucken dickless piece of shit had opened my window, ripped down the curtain and reached through the bars with a long stick to grab my bag (that was on my desk on the other side of the fucken room!) and ran with it.
there went my wallet with all my cash, all my cards, drivers license, student card, the lot. sunglasses, make up, pair of shoes and my priceless little mirror thingie that i have carried with me since i was 15.
i wish i would have walked in on him, so that i could have had my housemates hold him down while i ram that 3m stick up his arse sideways.
i just can't believe the fucken shit i need to go through. i seriously did not need this.